5 Marketing Dont's to be Aware of
Published: 05/03/2020 by Kayleigh Walter
So you're running a marketing campaign? That's great! There is so much you can do to ensure your social media campaigns are running smoothly but it won't always be smooth sailing, trust me. There will be ups and downs and that's perfectly normal. There is always something you can do to make sure you're achieving your targets and reaching your goals.
Below I have listed a few things that could lead to a potential downfall of business generated through your social media platforms because I think it's worth everyone being aware of them so you can get on top of any potential problems you may come across.
1. Don't hide behind a corporate, stiff identity.
Your audience is human! As much as they like to see posts with your logo all over the place, they want to know about you too. Be personable, share personal content so your audience can get the chance to know you as a company. Learn who you are behind the logo. Showing behind the scene content and highlighting your brand culture can be a great way to show your audience who you are behind the logo.
2. If your audience doesn't use the platform, don't post on it.
There is absolutely no need to run yourself ragged making sure you post on every single social media platform every day when your audience isn't there to see it. It's important to focus on the platforms you know you'll find your target audience. If your audience doesn't use Snapchat, don't use it as an advertising platform. By focusing on the platforms you know you'll reach your audience, you will find yourself sharing better creative content and gaining better results.
3. Social Media is for self-promotion, but don't constantly self-promote.
What I mean by this is we all have Social Media profiles to be able to market to our audience and build relationships with them. Your audience will follow your page and be interested in seeing what you post but be careful not to post too many dedicated self-promotion posts otherwise they might click unfollow.
It's always good to keep in the mind the 70:20:10 rule. This means that 70% of your posts should add value and build on your brand identity. 20% should share ideas and content from other sources while only 10% should be promotional material. This is because your audience doesn't want to be promoted to all of the time. By following your brand on social media they like to see insights into your weeks and see inspiring content, not 'just another promotional post.'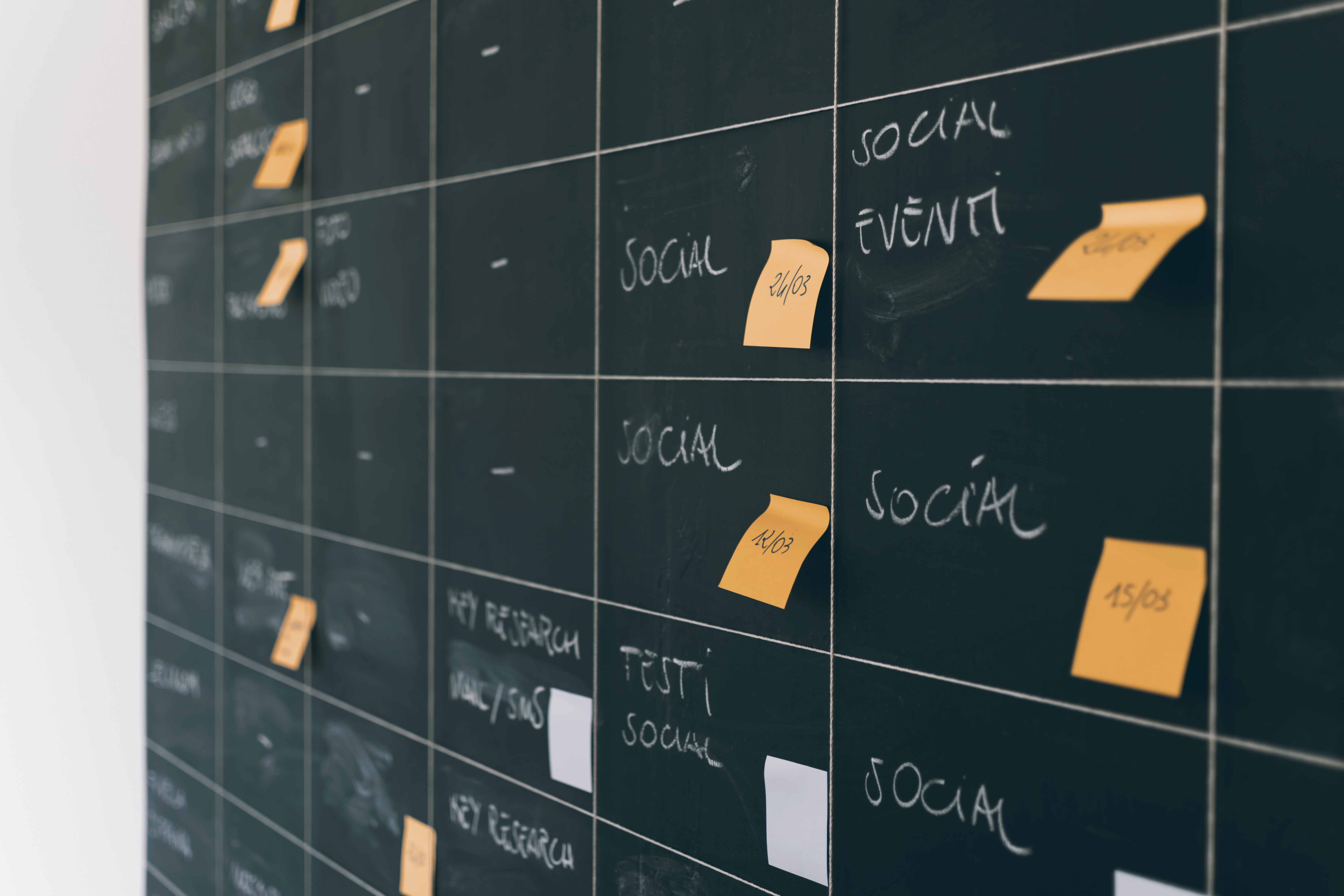 4. Don't take a scattered approach
It's best not to try and post randomly throughout the weeks and months. The more consistent your uploads, your followers could potentially start to look out for your posts. Be as active as your brand allows but make sure you keep it consistent and relevant. The best way to do this is to plan ahead, you can do this by creating a spreadsheet and planning your weeks in advance or using social media planning software such as Hootsuite or Semrush. These will allow you to plan ahead, making your posting more consistent and less time-consuming as you have the opportunity to plan ahead.
5. Don't ignore complaints and confrontation
It can be terrifying why you get a message from an upset or disheartened customer but whatever you do, don't ignore it. Ignoring upset customers can only make the situation worse and could lead you to lose a customer. Whereas when you reply to these comments you have the chance to improve your customers' spirit and potentially keep them loyal to your brand.
Always make sure to be friendly, polite and understanding when dealing with customers on social media pages and it's worth mentioning that once something is online, it's unlikely it will ever truly disappear in this world of screenshots and Twitter.
By dealing with these issues in the right way, your customer should leave the conversation happier and more likely to return. But it's not just about the unhappy comments either! It's good to reply to any messages or mentions you get on social media because it helps you build relationships with your customers.
If you avoid these 5 marketing don'ts your marketing strategy should start to improve which will hopefully result in more conversions and a happier, more involved and informed audience.