The Mystery that is Snapchat Advertising
Published: 04/03/2020 by Kayleigh Walter
Snapchat haven't had the easiest past few years with its features being copied by Facebook and Instagram and all of the negative attention surrounding the layout change of its Snapchat stories. Kylie Jenner who is a huge public influencer dropped a tweet saying that she no longer used Snapchat, by end of trade the following day Snapchat's stock had dropped 6%, an estimated loss of between $1.3 (£983,320,000.00) and $1.6 billion (£1,210,240,000.00) in market value.
Despite all of this Snapchat is holding its own.
The daily average number of active Snapchatters is a large 187 million. That is an awfully large number and the average number of times people check their Snapchat is 25! 25 times a day the same people will check the app, that is a lot of potential for targeted advertising. Yet only a small percentage of businesses use to advertise on. Why is that? Snapchat allows you to send pictures/videos and messages through its app that will self-destruct. Snapchat now notifies others when screenshots are taken of their snap as this goes against the platforms fleeting communication, it's highlighting being it's fleeting and once it's gone, it's gone.
Within Snapchat you have access to a Discovery page which allows you to see a variety of snaps and videos including advertising. A SnapMap which allows you to see where all of your friends are, down to the street name depending on your privacy settings within the ap. (This is a little scary if you ask me, but each to there own! Definitely check your privacy settings if you don't want to show on the map.)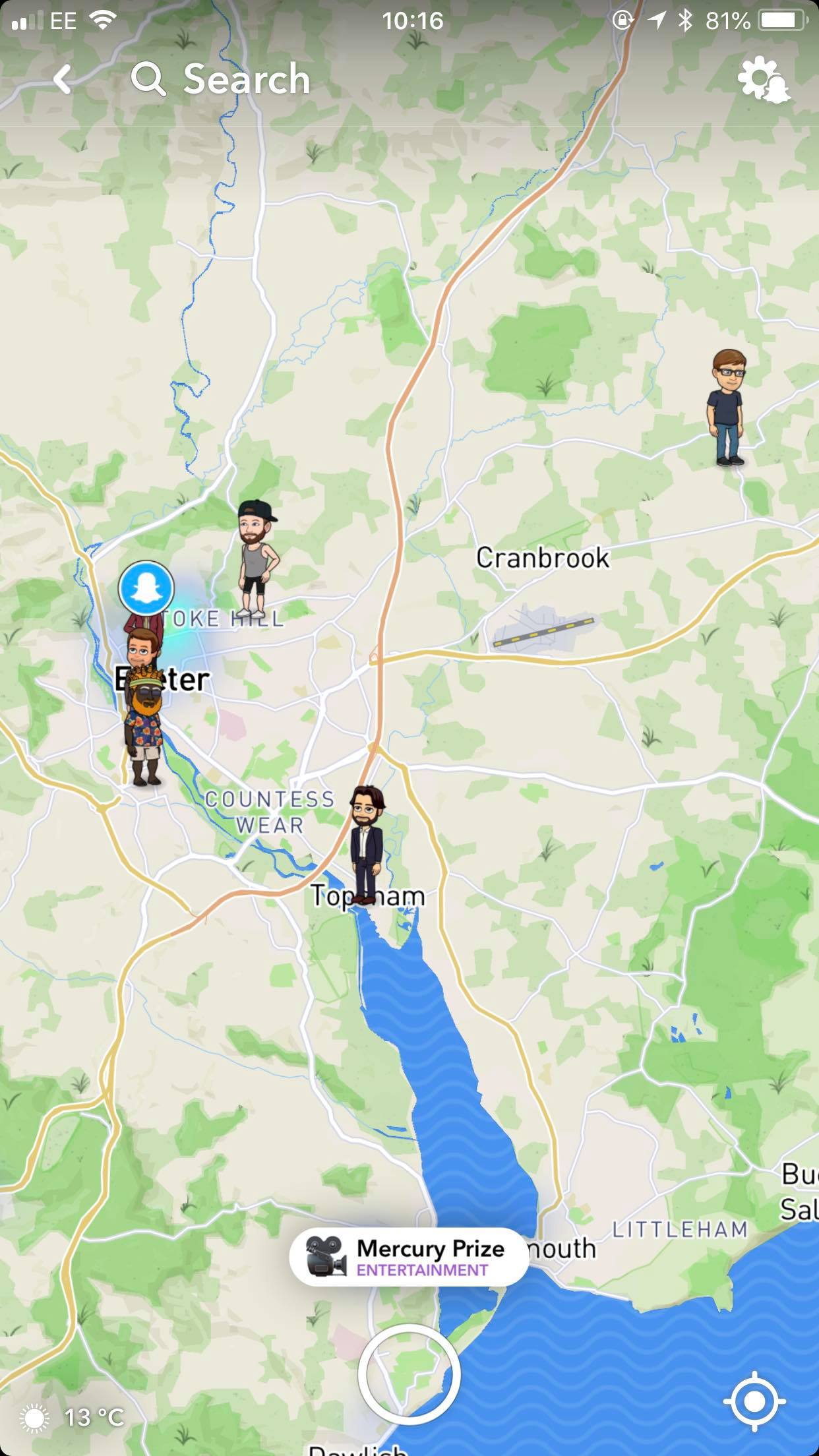 You also have access to a number of AI filters, some of which need an action, such as opening your mouth, for something to happen on screen. Some of these are called Sponsored lenses and although they are a great way to get your product out there, they are also crazy expensive. We're talking $700,000 (£529,525.50) a day for sponsored lenses running at peak times such as holidays and $450,000 (£340,409.25) on your average day.


In this age of social media and false perfection, 'everyone needs to use a filter.' I know people who will only take pictures in Snapchat with the beauty filter on. I don't use Snapchat very much but I do have it on my phone, but when I do pop on it, I can guarantee the one thing I do every time is to try out the ever-changing Snapchat filters because whether you're a selfie person or not, people have come up with some really creative and fun ways to take a picture. You can make me be ET riding on Elliot's bicycle? Yes, please!
Sponsored Lenses
Sponsored lenses allow the user the opportunity to play with a unique advert that has been designed and created to be shared. Once you're happy and have taken the perfect snap, it's easy to send it to your friends or set it as your story which will last for 24 hours before disappearing. With this in mind, the perfect sponsored lens could be seen and shared an insane number of times which is why it comes with such a high price tag.
Snap Ads
Snap Ads are another form of advertising on Snapchat, they are full-screen videos that pop up when watching other stories and usually fit in so seamlessly you don't realise it's an advert until it's almost over. You can use Snap Ads to direct users to your website or allow users to sign up/download your app without leaving the Snapchat app, these start at $3,000 (£2,269.33) per month.
Geo Filters
Geo filters are the cheapest and most affordable form of advertising on Snapchat but it varies depending on your chosen location. These custom filters allow you to choose a specific area, maybe you're doing a promotional event or a small local business, you can create a filter that will be seen only to those within the area you selected.
Snapchat has the potential to get your business in front of millions of users, for a price.
Though Snapchat is still a very popular app and has the potential to reach millions of users it hasn't appealed to many businesses. The majority of business on Snapchat are big money companies, Now TV, Channel 4's British Bake Off and Movie Production companies, the latest movie being advertised through a creepy, yet clever Sponsored Lens is 'The Nun.'
Most definitely, if you've got the budget to spend on designing a sponsored lense and paying Snapchat fees then it is a great way to get your brand and your product out there in front of millions. There is the potential that Snapchat is overlooked by marketers because of it's more 'complicated' and informal nature, expensive price tag or the simple fact that some marketers don't think it's worth the value.